What's The Advantage Of Zeyu Concrete Batching Plant
2021-01-12
What Are The Advantages Of Small Concrete Mixing Plant Equipment?
JS series Shandong zeyu heavy industries double shaft Concrete Batching Machine is designed by our company based on our decades of experience, this is a core equipment of a new generation of eco-friendly batching plant cause Eco-friendly and energy-saving is becoming more and more important to the machine industries.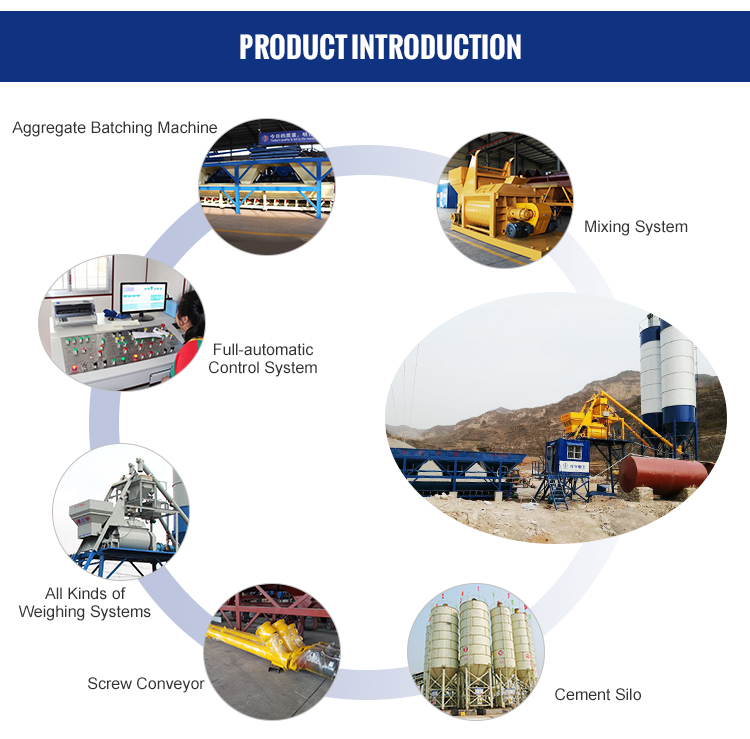 1. Being sealed by three layers ensures that there will be no leaking problems in 5 years.
2. The structure of discharging door is more reasonable, just need to find a flat place by lathe, stone stuck problem will be no more.
3. Changing design of mixing arm, feeding position and order leads to less j ournal sticking.
4. Emergency stop equipment device adds more security while checking and fixing.
5. lining board and mixing blade in Concrete Mixer is made of high chromium material. That will ensure no-leaking after mixing 50,000 m³concrete
6. Mix more evenly and concrete mark is accurate.
7. High purity of raw material, main machine is heavier 1~2 tons than same-level machines.
8. Perfect after-sales service, we will be here 24 hours,7 days.
If you want to buy a eco-friendly concrete mixer, come to contact us, call 13370567908 now and we will supply you a free site design scheme.
Jasmine Wei
Sales Manager
Shandong Zeyu Heavy Industry Science And Technology Co., Ltd.
Headquarters: Head Room 1404, West Block Of Xiyuan Building, Huaiyin Dist,Jinan City,Shandong Province
Production base: SEM Pioneering Park,Shanglin Town,Linqu County,Weifang City,Shandong Province
Web:www.sdzeyu.com
My whatsapp/WeChat:+86 15610148257
Tel:+86 13335169084
Email:sales007@sdzeyu.cn