History Of Concrete Batching Plant
2021-01-10
The concrete batching plant is a kind of electric machine which mixes the cement, water, aggregate, admixture at a certain weight ratio. The
includes material conveying, weighting, storing, mixing, and control system. Now it's wildly used in railway, road, bridge, airport, and many other constructions.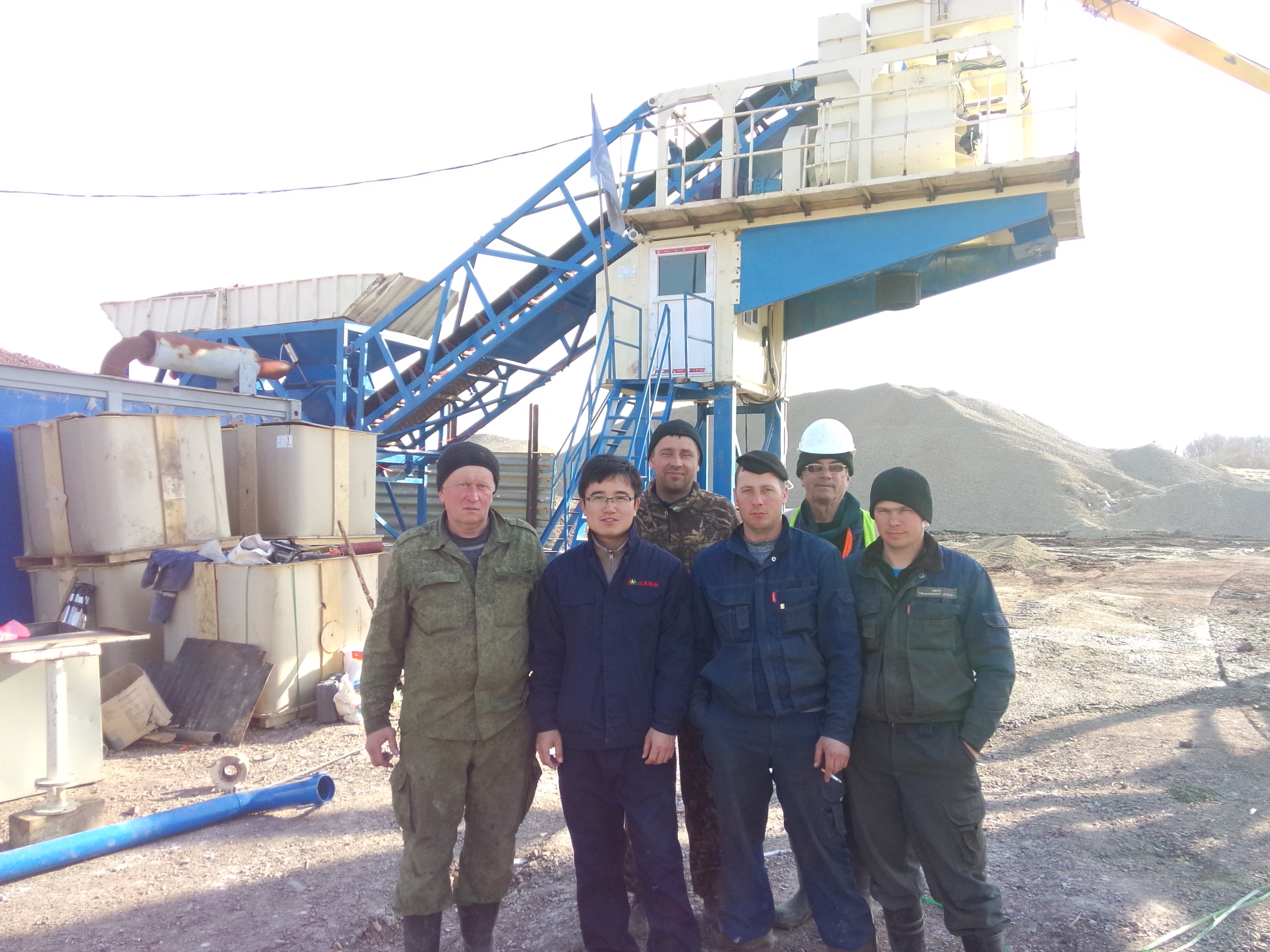 In 1796, Aspdin from England invented "portland cement", J.Parker invented "Rome cement", and that also is when concrete was born.
In
the beginning,
a concrete
batching plant used
the single
machine to mix, central mixing mode was invented after commercial concrete's getting used.
The first
use of commercial concrete happens in Germany. First Commercial Concrete Batching Plant in the world is established 1903. At the very beginning, self-discharging truck and tilting cart are used to convey the concrete and as a result, quality of concrete is not guaranteed. From
the 60s
to 70s in
the 20th
century,
the economy
in every country in the world is growing rapidly, commercial concrete batching plant industry also get developed. Until 1973, there
is
already 3533 commercial Concrete Batching Plants in Japan when the number in the USA is almost 10,000. From
the 80s
to 90s in
the 20th
century,
a number
of
the concrete
batching plant had fallen 21% and now the number is about 5,000. In
China
,
the concrete
batching plant industry started later than the other countries, but it got developed dramatically.
Within the nearest 30 years, manufactures and universities in China did a lot of research about the concrete batching plant and used a lot of new technology and materials which promote the concrete machine's continuous development
More product information, pls click on our website or contact us!
Website: 1.https://dwz.cn/Embnhvsk 2.http://en.sdzeyu.cn
Email:sales007@sdzeyu.cn
WhatsApp:+86 15610148257
Wechat:15610148257