Selection of concrete mixing plant site
2021-03-15
Selection of Concrete Mixing Plant site

When selecting the site, it should be ensured that the site is close to the stone yard and sand plant, sufficient water source, and far away from residential areas, etc. If you can make full use of the hillside terrain and set the material yard on the higher ground level of the hillside, the feeding height of the batching machine can be reduced, so that the climbing angle of the loader is small or no climbing is required, which saves energy and reduces Wear. When installing the equipment foundation, pay attention to avoiding ground and underground optical cables, power supply or communication cables.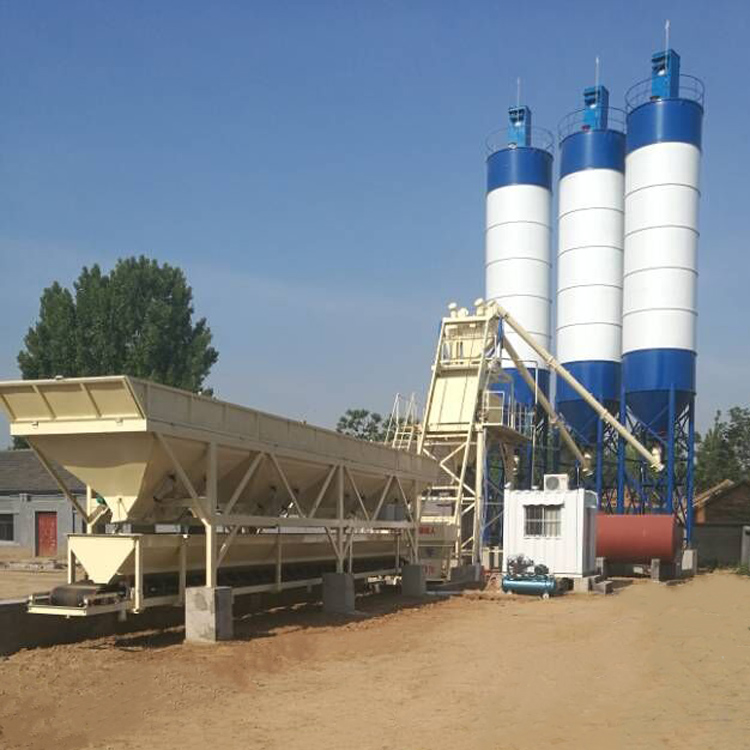 Determine a reasonable equipment configuration:
The choice of aggregate supply method: It is best to use a loader to supply the material.
Selection of mixing station: If it is used for highway construction (short construction period, frequent moving and relocation), it is necessary to choose a mixing station with a quick installation and modular structure.