How To Make Good Commercial Concrete?
2021-01-19
How To Make Good Commercial Concrete?
The cement concrete mixing stations are widely used in the industry of every country, such as agriculture, transportation, national defense, water conservancy, municipal construction projects. And the quantity demanded of the cement concrete mixing stations still increasing. While the Concrete Batching Plant relies on the experiences of foreign products had some continuous innovation and progress, however, the research of the whole stations' dosing technical level is steel not complete, especially for the new concrete mixing station. Manufacturers often rely on the experiences accumulated over the years to meet the requirements of a national standard on the quality of concrete mixing station basically. Moreover, there is not special experimental study for conveying process, feeding technology of stations. But we get many experiences during our manufacturing process, choose our concrete machine, and win the market.
How to avoid the crack? Here are some solutions during the batching process.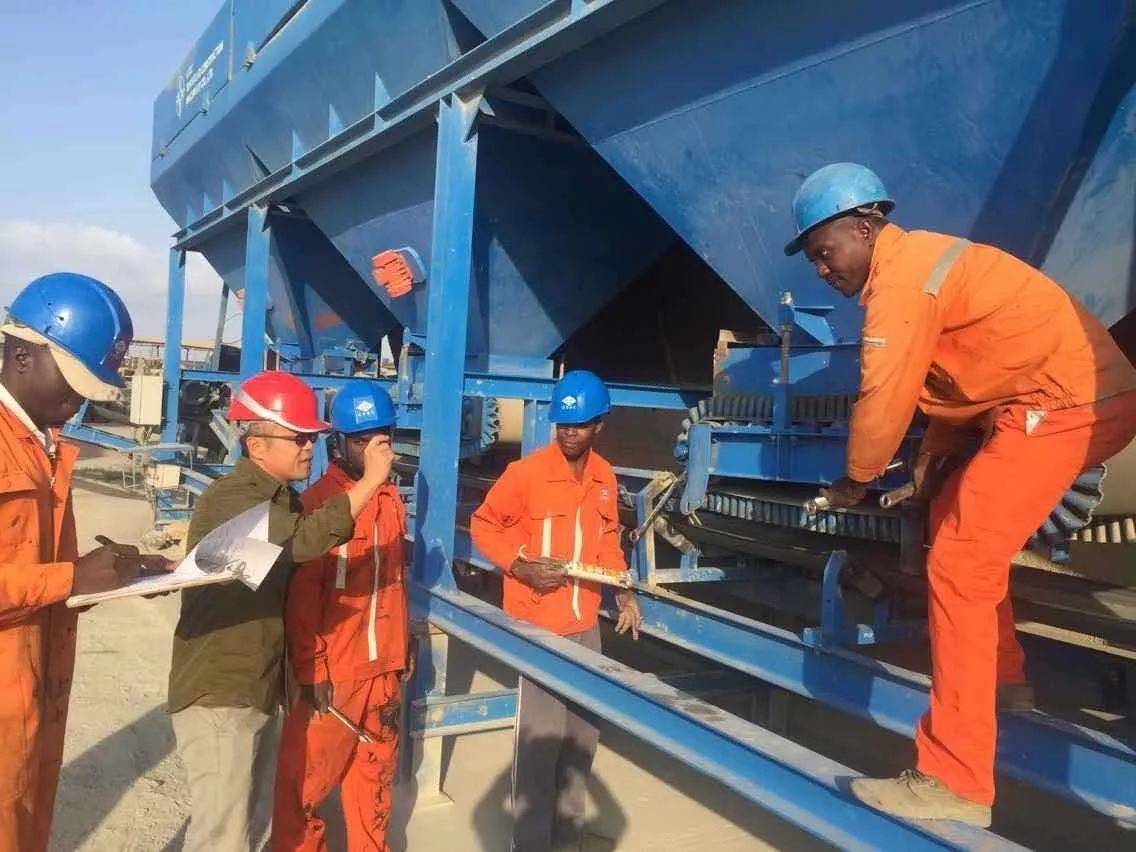 1. Selection of raw materials
Cement, water, rough aggregate and fine aggregate are four fundamental raw materials of concrete, addictive is the auxiliary additive which will increase concrete's technical performance. Whether the raw material is good or not and the batching ratio will directly affect concrete's quality.
2.Cement
Cement is one of the most important material which will affect concrete's quality, so it's very important to select a good cement, do a test for it and use a good ratio. After the cement is delivering to the working area, testing and checking work need to be done. Storage place needs to be dry, ventilated, rain-resistant. If the ratio of cement in concrete is too small, there will be rugged and tiny crack on the surface of concrete. If the ratio is higher, then the surface will be smooth.
3.Rough aggregate.
Aggregate that is with a low sand ratio, bad water-retaining property and good exudation will lead to perlage on the surface of concrete. Mud ratio of aggregate must be under 3% or concrete's surface color will be dark yellow.
Jasmine Wei
Sales Manager
Shandong Zeyu Heavy Industry Science And Technology Co., Ltd.
Headquarters: Head Room 1404, West Block Of Xiyuan Building, Huaiyin Dist,Jinan City,Shandong Province
Production base: SEM Pioneering Park,Shanglin Town,Linqu County,Weifang City,Shandong Province
Web:www.sdzeyu.com
My whatsapp/WeChat:+86 15610148257
Tel:+86 13335169084
Email:sales007@sdzeyu.cn